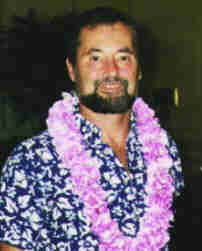 Paul Waters, M.A., author of The Adventurer's Quest: Discovering the Inner Powers of Hawaiian Healing and A Huna Guide To The Pendulum, has been interviewed internationally on the BBC and other programs including Uri Gellar (from the UK broadcast), Talkamerica Radio network, Eyada.com and Stardate 2100 with Cattel. He was taught formally by Dr. Serge Kahili King, recognized expert on Huna kupua wisdom. He is also a counselor and practitioner of healing methods of Hawai'i and elsewhere, as well as the co-founder and original Director of Huna By Mail, an outlet for Huna home study worldwide.
A gifted healer, Paul  studied and practiced complementary healing methods and counseling in Hawai'i for a decade. He learned to become a Reiki master, reflexologist and Hawaiian lomi-lomi massage practitioner. Since 1995 he has devoted considerable time to the study, teaching and worldwide dissemination of healing principles and practice.
His background includes the co-founding and direction of Huna By Mail, a home study outlet for products relating to the Huna healing philosophy and practice; a private counseling and massage practice; public speaking, and writing endeavors. During his time in Hawai'i, he also became an ordained minister, having conducted scores of marriage ceremonies on the Islands.
Some of his audio and written p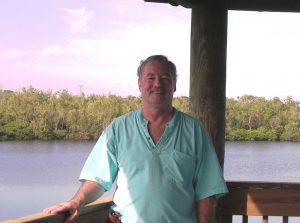 ublications include A Huna Guide To The Pendulum, You Come First: Steps To Self-Empowerment, The Adventurer's Quest Audio Tutorial and Healing With The Mind. 
Paul currently resides in St. Petersburg, FL where he is engaged in community service and activities, singing groups, private counseling and massage, writing, and communing with Nature.
---