EMAIL HUMOR FROM NEAR AND FAR
Mahalo to all who have sent these tidbits of levity for us to share. It is well known that humor has many healing qualities to it and can be a wonderful respite from daily routine. If you have a joke or story you would like to submit to this page, email it to: paulwaters96722@yahoo.com and, if it is in good taste, it will appear soon. I hope you enjoy these offerings!
Go to Huna and Health for the Home– Help yourself to help others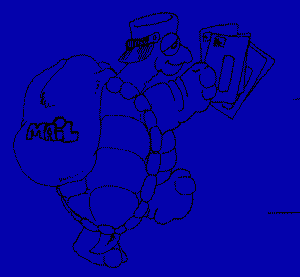 Viagra Study
In a recent FDA study, the United States government doctors  who were conducting studies on test drugs administered weekly doses of VIAGRA to an equal number of doctors and lawyers.
While the majority of the doctors achieved enhanced sexual prowess, the lawyers simply grew taller.
The US government researchers are at a loss to explain.

Problems and Solutions
Never let it be said that ground crews and engineers lack a sense of humour.
Here are some actual maintenance complaints/problems, generally known as squawks, recently submitted by QANTAS Pilots to maintenance engineers. After attending to the squawks, maintenance crews are required to log the details of the action taken to solve the pilots' squawks.
(P – The problem logged by the pilot.)
(S – The solution and action taken by the engineers.)
P – Left inside main tyre almost needs replacement.
S – Almost replaced left inside main tyre.
P – Test flight OK, except autoland very rough.
S – Autoland not installed on this aircraft.
P – No. 2 propeller seeping prop fluid.
S – No. 2 propeller seepage normal – Nos. 1, 3 and 4 propellers
lack normal seepage.
P – Something loose in cockpit.
S – Something tightened in cockpit.
P –     Dead bugs on windshield.
S –     Live bugs on backorder.
P –   Autopilot in altitude-hold mode produces a 200-fpm descent.
S –   Cannot reproduce problem on ground.
P –   Evidence of leak on right main landing gear
S –    Evidence removed.
P –   DME volume unbelievably loud.
S –  Volume set to more believable level.
P –    Friction locks cause throttle levers to stick.
S –   That's what they are there for!
P –   IFF inoperative.
S –   IFF always inoperative in OFF mode.
P –   Suspected crack in windscreen.
S –   Suspect you're right.
P –   Number 3 engine missing.
S –  Engine found on right wing after brief search.
P –  Aircraft handles funny.
S –   Aircraft warned to "Straighten up, Fly Right, and Be Serious."
P –  Target radar hums.
S –  Reprogrammed target radar with words.
P –   Mouse in cockpit.
S –   Cat installed

Lines From George Carlin
1. If you take an Oriental person and spin him around several times, does he become disoriented?
2. If people from Poland are called Poles, why aren't people from Holland called Holes?
3. Why do we say something is out of whack? What's a whack?
4. Do infants enjoy infancy as much as adults enjoy adultery?
5. If a pig loses its voice, is it disgruntled?
6. If love is blind, why is lingerie so popular?
7. When someone asks you, "A penny for your thoughts", and you put your two cents in, what happens to the other penny?
8. Why is the man who invests all your money called a broker?
9. Why do croutons come in airtight packages? It's just stale bread to begin with?
10. When cheese gets its picture taken, what does it say?
11. Why is a person who plays the piano called a pianist but a person who drives a race car not called a racist?
12. Why are a wise man and a wise guy opposites?
13. Why do overlook and oversee mean opposite things?
14. Why isn't the number 11 pronounced onety one?
15. "I am" is reportedly the shortest sentence in the English language. Could it be that "I do" is the longest sentence?
16. If lawyers are disbarred and clergymen defrocked,doesn't it follow that electricians can be delighted, musicians denoted, cowboys deranged, models deposed, tree surgeons debarked, and dry cleaners depressed?
17. If Fed Ex and UPS were to merge, would they call it Fed UP?
18. Do Lipton Tea employees take coffee breaks?
19. What hair color do they put on the driver's licenses of bald men?
20. I was thinking about how people seem to read the Bible a whole lot more as they get older, then it dawned on me . . they're cramming for their final exam.
21. I thought about how mothers feed their babies with tiny little spoons and forks so I wondered what do Chinese mothers use? Toothpicks?
22. Why do they put pictures of criminals up in the Post Office? What are we supposed to do, write to them? Why don't they just put their pictures on the postage stamps so the mailmen could look for them while they delivered the mail?
23. If it's true that we are here to help others, then what exactly are the others here for?
24. You never really learn to swear until you learn to drive.
25. No one ever says, "It's only a game", when their team is winning.
26. Ever wonder what the speed of lightning would be if it didn't zigzag?
27. Last night I played a blank tape at full blast. The mime next door went nuts.

Evidence that Elvis and Jesus are the Same
Elvis – Jesus Similarities:
Jesus said: "Love thy neighbor." (Matthew 22:39)
Elvis said: "Don't be cruel." (RCA, 1956)
Jesus is the Lord's shepherd.
Elvis dated Cybill Shepherd.
Jesus was part of the Trinity.
Elvis' first band was a trio.
Jesus walked on water. (Matthew 14:25)
Elvis surfed. (Blue Hawaii, Paramount, 1965)
Jesus' entourage, the Apostles, had 12 members.
Elvis' entourage, the Memphis Mafia, had 12 members.
Jesus was resurrected.
Elvis had the famous 1968 "comeback" TV special.
Jesus said, "If any man thirst, let him come unto me, and drink." (John 7:37)
Elvis said, "Drinks on me!" (Jailhouse Rock, MGM, 1957)
Jesus fasted for 40 days and nights.
Elvis had irregular eating habits. (e.g. 5 banana splits for breakfast)
Jesus is a Capricorn. (December 25)
Elvis is a Capricorn. (January 8)
Matthew was one of Jesus' many biographers. (The Gospel According to Matthew)
Neil Matthews was one of Elvis' many biographers. (Elvis: A Golden Tribute)
"[Jesus] countenance was like lightning, and his raiment white as snow."
(Matthew 28:3)
Elvis wore snow-white jumpsuits with lightning bolts.
Jesus lived in state of grace in a Near Eastern land.
Elvis lived in Graceland in a nearly eastern state.
Mary, an important woman in Jesus' life, had an Immaculate Conception.
Priscilla, an important woman in Elvis' life, went to Immaculate Conception
High School.
Jesus was first and foremost the Son of God.
Elvis first recorded with Sun Studios, which today are still considered to be
his foremost recordings.
Jesus was the lamb of God.
Elvis had mutton chop sideburns.
Jesus' Father is everywhere.
Elvis' father was a drifter, and moved around quite a bit.
Jesus was a carpenter.
Elvis' favorite high school class was wood shop.
Jesus wore a crown of thorns.
Elvis wore Royal Crown hair styler.
Jesus H. Christ has 12 letters.
Elvis Presley has 12 letters.
No one knows what the "H" in "Jesus H. Christ" stood for.
No one was really sure if Elvis' middle name was "Aron" or "Aaron".
Jesus is often depicted in pictures with a halo that looks like a gold plate.
Elvis' face is often depicted on a plate with gold trim and sold through TV.
Jesus said: "Man shall not live by bread alone."
Elvis liked his sandwiches with peanut butter and bananas.

Dear Dr. Laura
Thank you for doing so much to educate people regarding God's Law. I have learned a great deal from your show, and I try to share that knowledge with as many people as I can.  When someone tries to defend the homosexual lifestyle, for example, I simply remind him that Leviticus 18:22 clearly states it to be an abomination. End of debate.  I do need some advice from you, however, regarding some of the specific laws and how to best follow them.
a) When I burn a bull on the altar as a sacrifice, I know it creates a pleasing odor for the Lord (Lev. 1:9).  The problem is my neighbors.  They claim the odor is not pleasing to them. Should I smite them?
b) I would like to sell my daughter into slavery, as sanctioned in Exodus 21:7.  In this day and age, what do you think would be a fair price for her?
c) I know that I am allowed no contact with a woman while she is in her period of menstrual uncleanliness (Lev. 15:19-24). The problem is, how do I tell? I have tried asking, but most women take offense.
d) Lev. 25:44 states that I may indeed possess slaves, both male and female, provided they are purchased from neighboring nations.  A friend of mine claims that this applies to Mexicans, but not Canadians. Can you clarify? Why can't I own Canadians?
e) I have a neighbor who insists on working on the Sabbath.  Exodus 35:2 clearly states that he should be put to death. Am I morally obligated to kill him? Am I morally obligated to kill him myself?
f) A friend of mine feels that even though eating shellfish is an Abomination (Lev. 11:10), it is a lesser abomination than homosexuality.  I don't agree. Can you settle this?
g) Lev. 21:20 states that I may not approach the altar of God if I have a defect in my sight. I have to admit that I wear reading glasses. Does my vision have to be 20/20, or is there some wiggle room here?
h) Most of my male friends get their hair trimmed, including the hair around their temples, even though this is expressly forbidden by Lev. 19:27. How should they die?
i) I know from Lev. 11:6-8 that touching the skin of a dead pig makes me unclean, but may I still play football if I wear gloves?
j) My uncle has a farm.  He violates Lev. 19:19 by planting two different crops in the same field, as does his wife by wearing garments made of two different kinds of thread. (cotton/polyester blend) He also tends to curse and blaspheme a lot. Is it really necessary that we go to all the trouble of getting the whole town together to stone them? (Lev.  24:10-16)
Couldn't we just burn them to death at a private family affair like we do with people who sleep with their in-laws? (Lev. 20:14) I know you have studied these things extensively, so I am confident you can help. Thank you again for reminding us that God's word is eternal and unchanging.
Your devoted disciple and adoring fan.
Martha

Sipping Vodka
A new priest at his first mass was so nervous he could hardly speak. After mass he asked the monsignor  how he had done.  The monsignor replied, "When I'm worried about getting nervous on the pulpit, I put a glass of  vodka next to the water glass.  If I start to get nervous, I take a sip."
So next Sunday he took the monsignor's advice. At the beginning of the sermon,he got nervous and took a drink. He proceeded to talk up a storm. Upon his return to his office after mass, he found the following note on the  door:
Sip the Vodka, don't gulp.
There are 10 commandments, not 12.
There are 12 disciples, not 10.
Jesus was consecrated, not constipated.
Jacob wagered his donkey, he did not bet his ass.
We do not refer to Jesus Christ as the late  J.C.
The Father, Son, and Holy Ghost are not referred to as Daddy, Junior and the Spook.
David slew Goliath, he did not kick the shit out of him.
When David was hit by a rock   and was knocked off his donkey, don't say he was stoned off his ass.
We do not refer to the cross as the "Big T."
When Jesus broke the bread at the Last Supper  he said, "Take this and eat it for it is my body." He did not say"Eat me"
The Virgin Mary is not called "Mary with the Cherry,"
The recommended grace before a meal is not:  Rub-A-Dub-Dub thanks for the grub, yeah God.
Next Sunday there will be a taffy-pulling contest at St. Peter's, not a peter pulling contest at St. Taffy's.
The Christmas Shepherd
Once upon a time there was a shepherd tending his sheep at the edge of a country road.  A brand new Jeep Grand Cherokee screeches to a halt next to him. The driver, a young man dressed in a Brioni suit, Cerrutti shoes, Ray-Ban glasses, and Jovial Swiss wrist watch, gets out and asks the shepherd:  "If I guess how many sheep you have, will you give me one of them?" The shepherd looks at the young man, then looks at the sprawling field of sheep and says: "Okay."
The young man parks the SUV, connects his notebook and wireless modem, enters a NASA site, scans the ground using his GPS, opens a database and 60 Excel tables filled with algorithms, then prints a 150 page report on his high tech mini printer. He then turns to the shepherd and says: "You have exactly 1,586 sheep here."
The shepherd answers: "That's correct, you can have your sheep."
The young man takes one of the animals and puts it in the back of his vehicle.
The shepherd looks at him and asks: "Now, if I guess your profession, will you pay me back in kind?" The young man answers: "Sure."
The shepherd says: "You are a consultant."
"Exactly! How did you know," asks the young man?
"Very simple," answers the shepherd. "First, you came here without being called. Second, you charged me a fee to tell me something I already knew. Third, you do not understand anything about my business and I'd really like to have my dog back."

Are You Sherlock?

Sherlock Holmes and Dr. Watson are camping in the great outdoors. As they look up at the night sky, Holmes says: "Watson tell me what you see!"
Watson says: "I see million of stars."
Holmes says: "And what does that tell you?"
Watson says: "Astronomically, it tells me that there are million of galaxies  and billion of planets! Theologically, it tells me that God is great and that we are small and insignificant. Meteorologically, it tells me that we will have a beautiful day tomorrow…..What does it tell you, Holmes?"
Holmes says: "Somebody stole our fucking tent!"

deGaulle
When Charles deGaulle decided to retire from public life, the British ambassador and his wife threw a gala dinner party in his honour. At the dinner table the Ambassador's wife was talking with Madame de Gaulle.
"Your husband has been such a prominent public figure, such a presence on the French and International scene for so many years! How quiet retirement will seem in comparison. What are you most looking forward to in these retirement years?"
"A penis," replied Madame deGaulle.
A huge hush fell over the table. Everyone heard her answer…and no one knew what to say next.
Le Grand Charles leaned over to his wife and said, "Ma cherie, I believe ze English pronounce zat word, 'appiness!'"

My Dogs are Barkin'!
A guy walks into a shoe store and asks for a pair of shoes, size eight. The obviously well-trained salesman says, "But sir, you take an eleven or eleven-and-a-half."
"Just bring me a size eight," the customer said.
The sales guy brings them, and the man stuffs his feet into them and stands up in obvious pain. He turns to the salesman and says, "You see, I've lost my house to the IRS, I live with my mother-in-law, my daughter ran off with my best friend, my business has filed Chapter 11, and my son just told me he was running off to join a heavy metal rock group. The only pleasure I have left is to come home at night and take my shoes off."

God on Her Side?
Four members of the clergy had a theological argument, with three male minister's siding against the female minister. The woman prayed, "Lord, I know I'm right. Please send us a divine sign to prove it." A big storm cloud materialized, and there was a clap of thunder. "See," said the woman.
"It's a sign from above." The three clergymen disagreed, saying thunder is a
common phenomenon.
"Dear Lord," the woman prayed, "I need a bigger sign." This time, a bolt of lightning slammed into a tree. "See! I told you I was right." the woman said. But the men insisted nothing had happened that couldn't be explained by natural causes.
"Help me, Lord," the woman implored. And a deep voice came from the heavens:"SSSHHHEEE'S RRRIIIGGGHHHTTT."
The woman turned to the three clergymen and asker, "Well?"
"So okay," they said. "Now it's three against two."

Mental Health
A transcript of the new answering service recently installed at the Mental Health Institute.
Hello, and welcome to the Mental Health hotline.
If you are obsessive-compulsive, press 1 repeatedly.
If you are co-dependent, please ask someone to press 2 for you.
If you have multiple personalities, press 3, 4, 5 and 6.
If you are paranoid, we know who you are and what you want. Stay on the line so we can trace your call.
If you are delusional, press 7 and your call will be transferred to the mother ship.
If you are schizophrenic, listen carefully and a small voice will tell you which number to press.
If you are a manic-depressive, it doesn't matter which number you press – no-one will answer.
If you are dyslexic, press 9696969696969.
If you have a nervous disorder, please fidget with the hash key until a representative comes on the line.
If you have amnesia press 8 and state your name, address, phone number, date of birth, social security number and your mother's maiden name.
If you have post-traumatic stress disorder, slowly and carefully press 000.
If you have bi-polar disorder, please leave a message after the beep or before the beep. Or after the beep. Please wait for the beep.
If you have short-term memory loss, press 9.
If you have short-term memory loss, press 9.
If you have short-term memory loss, press 9.
If you have short-term memory loss, press 9.
If you have low self esteem, please hang up. All our operators are too busy to talk to you.
Thank you for calling.

The Runt
A man lies on his deathbed, surrounded by his family: a weeping wife and four children. Three of the children are tall, good looking and athletic; but, the fourth and youngest is an ugly runt.
"Darling wife," the husband whispers, "assure me that the youngest child really is mine. I want to know the truth before I die, I will forgive you if …"
The wife gently interrupts him. "Yes, my dearest, absolutely, no question, I swear on my mother's grave that you are his father."
The man then dies, happy. The wife mutters under her  breath: "Thank God he didn't ask about the other three."

The Trade
As the President is getting off the helicopter in front of the White House, he has a baby pig under each arm. The Marine guard snaps to attention, salutes, and says: "Nice pigs, sir."
The President replies: "These are not pigs, these are authentic Arkansas Razorback Hogs. I got one for Hillary, and I got one for Chelsea."
The Marine again snaps to attention, salutes, and replies, "Nice trade, sir" !

Pearls of...
Here's a modicum of sportive doo-dads to distract, amuse and perhaps even cause you to break into resounding peals of mirthful apathy. Or giggles or hives or something. The source is unknown.
1. Everyone has a photographic memory. Some just don't have film.
2. He who laughs last, thinks slowest.
3. A day without sunshine is like, well, night.
5. Change is inevitable, except from a vending machine.
6. Back up my hard drive? How do I put it in reverse?
7. I just got lost in thought. It was unfamiliar territory.
8. When the chips are down, the buffalo is empty.
9. Seen it all, done it all, can't remember most of it.
10. Those who live by the sword get shot by those who don't.
11. Sometimes I feel like I'm diagonally parked in a parallel universe.
12. She's always late. Her ancestors arrived on the Juneflower.
13. You have the right to remain silent. Anything you say will be misquoted, then used against you.
14. I wonder how much deeper would the ocean be without sponges.
15. Honk if you love peace and quiet.
16. Pardon my driving, I am reloading.
17. Despite the cost of living, have you noticed how it remains so popular?
18. Nothing is fool-proof to a sufficiently talented fool.

Spiritual Awakening?
A burglar was creeping noiselessly through the darkened home, filling his bag with various valuables. As he reached his hand out to a box of jewelry, he heard a voice say, "Jesus is watching you."
Shaken, the burglar stopped. For a full minute he didn't breathe. Finally, he switched on his flashlight and carefully played it around the room, but saw nothing. Convinced that it must have been his imagination, he turned off the flashlight and continued in his quest for another man's wealth. He was busily unhooking a stereo set when he again heard, "Jesus is watching you."
This time he nearly jumped out of his skin, he was so freaked out. Beads of sweat popped out on his face, and as he switched the light on again, the beam shook violently from his terror. He looked about the room, and noticed a bird cage in the corner. Upon closer inspection, he discovered a parrot in the cage. "Are you the one that spoke to me just now?" asked the burglar.
"Yes, I am", said the parrot.
"Why did you say 'Jesus is watching you'? asked the man.
"Because I felt like you needed to be warned", replied the parrot.
By this time, the man was over his fright and was more than a little irritated at this smart-mouthed parrot that had tried to scare the living daylights out of him. "What's your name?" asked the burglar.
"Moses", the parrot said.
"Hah!" the man guffawed. "What kind of people would name their parrot 'Moses'?
The parrot exclaimed, "The same kind of people that would name their Rottweiler 'Jesus"

Daily Meditations
"If you think you're too small to be effective, you have never been in bed with a mosquito!"
"Blessed are we who can laugh at ourselves for we shall never cease to be amused."
"Sometimes the littlest things in life are the hardest to take. You can sit on a mountain more comfortably than on a tack."
"Marriages are made in heaven . . . .so are thunder and lightning."
"Oh, where is my enchanted prince I hope I find him soon. It seems I've kissed a hundred frogs Some apes and one baboon."

FOR THOSE WHO TAKE LIFE TOO SERIOUSLY
A day without sunshine is like,… night
On the other hand… you have different fingers.
I just got lost in thought. It was unfamiliar territory.
42.7 percent of all statistics are made up on the spot.
99 percent of lawyers give the rest a bad name.
I feel like I'm diagonally parked in a parallel universe.
You have the right to remain silent. Anything you say will
be misquoted, then used against you.
Honk if you love peace and quiet.
Despite the cost of living, have you noticed how popular it remains?
Nothing is fool-proof to a talented fool.
Atheism is a non-prophet organization.
He who laughs last thinks slowest.
Depression is merely anger without enthusiasm.
Eagles may soar, but weasels don't get sucked into jet engines.
The early bird may get the worm, but the second mouse gets
the cheese.
I drive way too fast to worry about cholesterol.
I intend to live forever-so far so good.
Borrow money from a pessimist-they don't expect it back.
If Barbie is so popular, why do you have to buy her friends?
My mind is like a steel trap-rusty and illegal in 37 states.
Quantum mechanics: The dreams stuff is made of.
The only substitute for good manners is fast reflexes.
Support bacteria-they're the only culture some people have.
If at first you don't succeed, destroy all evidence that you tried.
A conclusion is the place where you got tired of thinking.
Experience is something you don't get until just after you need it.
Bills travel through the mail at twice the speed of checks
No one is listening until you make a mistake.
Success always occurs in private and failure in full view.
The colder the x-ray table the more of your body is required on it.
The hardness of butter is directly proportional to the softness of the bread.
The severity of the itch is inversely proportional to the ability to reach it.
To steal ideas from one person is plagiarism; to steal from many is research.
To succeed in politics, it is often necessary to rise above your principles.
You never really learn to swear until you learn to drive.
Two wrongs are only the beginning.
The problem with the gene pool is that there is no lifeguard.
The sooner you fall behind the more time you'll have to catch up.
A clear conscience is usually the sign of a bad memory.
Change is inevitable except from vending machines.
Get a new car for your spouse-it'll be a great trade!
Plan to be spontaneous-tomorrow.
Always try to be modest and be proud of it!
If you think nobody cares, try missing a couple of payments.
How many of you believe in telekinesis? Raise my hand…
Love may be blind but marriage is a real eye-opener.
If at first you don't succeed, then skydiving isn't for you.

15 EXERCISES YOU'D BE BETTER OFF WITHOUT
Jumping on the bandwagon
Wading through peperwork
Running around in circles
Pushing your luck
Spinning your wheels
Adding fuel to the fire
Beating your head against the wall
Climbing the walls
Beating your own drum
Dragging your heels
Jumping to conclusions
Grasping at straws
Fishing for compliments
Throwing your weight around
Passing the buck
Quality of Life...or potentially, more of the ludicrous Capitalist mindset...
The American investment banker was at the pier of a small coastal Mexican village when a small boat with just one fisherman docked. Inside the small boat were several large yellow fin tuna. The American complimented the Mexican on the quality of his fish and asked how long it took to catch them.
The Mexican replied, only a little while.
The American then asked why didn't he stay out longer and catch more fish?
The Mexican said he had enough to support his family's immediate needs.
The American then asked, "but what do you do with the rest of your time?"
The Mexican fisherman said, "I sleep late, fish a little, play with my children, take siesta with my wife, Maria, stroll into the village each evening where I sip wine and play guitar with my amigos, I have a full and busy life."
The American scoffed, "I am a Harvard MBA and could help you. You should spend more time fishing and with the proceeds, buy a bigger boat with the proceeds from the bigger boat you could buy several boats, eventually you would have a fleet of fishing boats. Instead of selling your catch to a middleman you would sell directly to the processor, eventually opening your own cannery. You would control the product, processing and distribution. You would need to leave this small coastal fishing village and move to Mexico City, then LA and eventually NYC where you will run your expanding enterprise."
The Mexican fisherman asked, "But, how long will this all take?"
To which the American replied, "15-20 years."
"But what then?"
The American laughed and said that's the best part. "When the time is right you would announce an IPO and sell your company stock to the public and become very rich, you would make millions."
"Millions.. Then what?"
The American said, "Then you would retire. Move to a small coastal fishing village where you would sleep late, fish a little, play with your kids,take siesta with your wife, stroll to the village in the evenings where you could sip wine and play your guitar with your amigos."

Y Zero K Problem: Translated from a Latin scroll dated 2BC
Dear Cassius:
Are you still working on the Y zero K problem? This change from BC to AD is giving us a lot of headaches and we haven't much time left. I don't know how people will cope with working the wrong way around. Having been working happily downwards forever, now we have to start thinking upwards. You would think that someone would have thought of it earlier and not left it to us to sort it all out at this last minute.
I spoke to Caesar the other evening. He's livid that Julius hadn't done something about it when he's sorting our the calendar. He said he could see why Brutus turned nasty. We called in Consultus, but he simply said that continuing downwards using minus BC won't work and as usual charged a fortune for doing nothing useful. Surely, we will not have to throw out all our hardware and start again? Macrohard will make yet another fortune out of this, I suppose.
The money lenders are paranoid of course! They have been told that all usury rates will invert and they will have to pay their clients to take out loans.Its an ill wind….
As for myself, I just can't see the sand in an hourglass flowing upwards. We have heard that there are three wise men in the East who have been working on the problem, but unfortunately they won't arrive until it's all over. I have heard that there are plans to stable all horses at midnight at the turn of the year as there are fears that they will stop and try to run backwards, causing immense damage to chariots and possible loss of life. Some say the world will cease to exist at the moment of transition.
Anyway, we are still continuing to work on this blasted Y zero K problem. I will send a parchment to you if anything further develops.
If you have any ideas please let me know,
Plutonius

The Lemon Contest
A local bar was so sure its bartender was the strongest man around that they offered a standing $1000 bet: The bartender would squeeze a lemon until all the juice ran into a glass, and hand the lemon to a patron. Anyone who could squeeze one more drop of juice out would win the money. Many people tried over time (weight lifters, longshoremen, etc.), but nobody could do it. One day this scrawny little men came in, wearing thick glasses and a polyester suit, and said in a tiny, squeaky voice, "I'd like to try the bet."
After the laughter had died down, the bartender agreed, grabbed a lemon, and squeezed away. Then he handed the dried, wrinkled remains of the rind to the little man. But the crowd's laughter turned to total silence as the man clenched his fist around the lemon and six drops fell into the glass. As the crowd cheered, the bartender paid the $1000, and asked the little man, "What do you do for a living? Are you a lumberjack, a weight lifter, or what?"
The man replied, " I work for the IRS."
Oxymorons

Act naturally
Found missing
Resident alien
Advanced BASIC
Genuine imitation
Airline Food
Good grief
Same difference
Almost exactly
Government organization
Sanitary landfill
Alone together
Legally drunk
Silent scream
American history
Living dead
Small crowd
Business ethics
Soft rock
Military Intelligence
Software documentation
New York culture
New classic
Sweet sorrow
Childproof
"Now, then …"
Synthetic natural gas
Passive aggression
Taped live
Clearly misunderstood
Peace force
Extinct Life
Temporary tax increase
Computer jock
Plastic glasses
Terribly pleased
Computer security
Political science
Tight slacks
Definite maybe
Pretty ugly
Twelve-ounce pound cake
Diet ice cream
Rap music
Working vacation
Exact estimate
Religious tolerance
Microsoft Works

Feeling Old Yet?
Just in case you weren't feeling too old today, this may certainly change things. Each year the staff at Beloit College in Wisconsin puts together a list to try to give the faculty a sense of the mindset of that year's incoming freshmen.
Here's this year's list:
The people who are starting college this fall across the nation were born in 1980.
They have no meaningful recollection of the Reagan Era and did not know he had ever been shot.
They were prepubescent when the Persian Gulf War was waged.
Black Monday 1987 is as significant to them as the Great Depression.
There has been only one Pope. They can only really remember one president.
They were 11 when the Soviet Union broke apart and do not remember the Cold War.
They have never feared a nuclear war.
They are too young to remember the space shuttle blowing up, and Tiananmen Square means nothing to them.
Their lifetime has always included AIDS.
They never had a Polio shot, and likely do not know what it is.
Bottle caps have not only always been screw off, but have always = been plastic. They have no idea what a pull-top can
Atari pre-dates them, as do vinyl albums.
The expression "you sound like a broken record" means nothing to them.
They have never owned a record player.
They have likely never played Pac Man and have never heard of Pong.
Star Wars looks very fake to them, and the special effects are pathetic.
There have always been red M&Ms, and blue ones are not new. What do you mean there used to be beige ones?
They may have heard of an 8-track, but chances are they've probably never actually seen or heard one.
The Compact Disc was introduced when they were 1 year old.
As far as they know, stamps have always cost about 32 cents.
They have always had an answering machine.
Most have never seen a TV set with only 13 channels, nor have they seen a black-and-white TV.
They have always had cable.
There have always been VCRs, but they have no idea what BETA is.
They can't fathom not having a remote control.
They were born the year that Walkmans were introduced by Sony.
Roller-skating has always meant inline for them.
The Tonight Show has always been with Jay Leno.
They have no idea when or why Jordache jeans were cool.
Popcorn has always been cooked in a microwave.
They have never seen Larry Bird play, and Kareem Abdul-Jabbar is a football player.
They never took a swim and thought about Jaws.
The Vietnam War is as ancient history to them as WWI, WWII, or even the Civil War.
They have no idea that Americans were ever held hostage in Iran.
They can't imagine what hard contact lenses are.
They don't know who Mork was or where he was from.
They never heard the terms: "Where's the beef?", "I'd walk a mile for a Camel," or "de plane, de plane!"
They do not care who shot J.R. and have no idea who J.R. is.
The Titanic was found? I thought we always knew where it was.
Michael Jackson has always been white.
Kansas, Chicago, Boston, America, and Alabama are cities, not bands.
McDonald's never came in styrofoam containers.
There has always been MTV.
Help From The Movie Industry
Things you would never know without the movie industry:
Large, loft-style apartments in New York City are well within the price range of most people–whether they are employed or not.
At least one of a pair of identical twins is born evil
Should you decide to defuse a bomb, don't worry which wire to cut. You will always choose the right one.
Mos laptop computers are po werful enough to override the communications system of any invading alien society.
It does not matter if you are heavily outnumbered in a fight involving martial arts — your enemies will wait patiently to attack you one by one by dancing around in a threatening manner until you have knocked out their predecessors.
When you turn out the light to go to bed, everything in your bedroom will still be clearly visible, just slightly bluish.
If you are blonde and pretty, it is possible to become a world expert on nuclear fission at the age of 22.
Honest and hard working policemen are traditionally gunned down three days before their retirement.
Rather than wasting bullets, megalomaniacs prefer to kill their archenemies using complicated machinery involving fuses, pulley systems, deadly gasses, lasers, and man-eating sharks, which will allow their captives at least 20 minutes to escape.
During all police investigations, it will be necessary to visit a strip club at least once.
All beds have special L-shaped cover sheets that reach up to the armpit level on a woman but only to waist level on the man lying beside her.
All grocery shopping bags contain at least one stick of French bread.
It's easy for anyone to land a plane providing there is someone in the control tower to talk you down.
Once applied, lipstick will never rub off–even while scuba diving.
You're very likely to survive any battle in any war unless you make the mistake of showing someone a picture of your sweetheart back home.
Should you wish to pass yourself off as a German or Russian officer, it will not be necessary to speak the language. A German or Russian accent will do. (It used to be an English accent for the German).
The Eiffel Tower can be seen from any window in Paris.
A man will show no pain while taking the most ferocious beating but will wince when a woman tries to clean his wounds.
If a large pane of glass is visible, someone will be thrown through it before long.
If staying in a haunted house, women should investigate any strange noises in their most revealing underwear.
Word processors never display a cursor on screen, but will always say: Enter Password Now.
Even when driving down a perfectly straight road, it is necessary to turn the steering wheel vigorously from left to right every few moments.
All bombs are fitted with electronic timing devices with large red readouts so you know exactly when they're going to go off.
A detective can only solve a case once he has been suspended from duty.
If you decide to start dancing in the street, everyone you meet will know all the steps.
Police departments give their officers personality tests to make sure they are deliberately assigned a partner who is their total opposite.
When they are alone, all foreign military officers prefer to speak to each other in English.
50 Things To Do In An Elevator
Make racecar noises when anyone gets on or off.
2.Blow your nose and offer to show the contents of your kleenex to other passengers.
3.Grimace painfully while smacking your forehead and muttering: "Shut up, dammit, all of you just shut UP!"
Whistle the first seven notes of "It's a Small World" incessantly.
Sell Girl Scout cookies.
On a long ride, sway side to side at the natural frequency of the elevator.
Shave.
Crack open your briefcase or purse, and while peering inside ask: "Got enough air in there?"
Offer name tags to everyone getting on the elevator. Wear yours upside-down.
Stand silent and motionless in the corner, facing the wall, without getting off.
When arriving at your floor, grunt and strain to yank the doors open, then act embarrassed when they open by themselves.
Lean over to another passenger and whisper: "Noogie patrol coming!"
Greet everyone getting on the elevator with a warm handshake and ask them to call you Admiral.
One word: Flatulence!
On the highest floor, hold the door open and demand that it stay open until you hear the penny you dropped down the shaft go "plink" at the bottom.
Do Tai Chi exercises.
Stare, grinning, at another passenger for a while, and then announce: "I've got new socks on!"
When at least 8 people have boarded, moan from the back: "Oh, not now, damn motion sickness!"
Give religious tracts to each passenger.
Meow occasionally.
Bet the other passengers you can fit a quarter in your nose.
Frown and mutter "gotta go, gotta go" then sigh and say "oops!"
Show other passengers a wound and ask if it looks infected.
Sing "Mary had a little lamb" while continually pushing buttons.
Holler "Chutes away!" whenever the elevator descends.
Walk on with a cooler that says "human head" on the side.
Stare at another passenger for a while, then announce "You're one of THEM!" and move to the far corner of the elevator.
Burp, and then say "mmmm…tasty!"
Leave a box between the doors.
Ask each passenger getting on if you can push the button for them.
Wear a puppet on your hand and talk to other passengers "through" it.
Start a sing-along.
When the elevator is silent, look around and ask "is that your beeper?"
Play the harmonica.
Shadow box.
Say "Ding!" at each floor.
Lean against the button panel.
Say "I wonder what all these do" and push the red buttons.
Listen to the elevator walls with a stethoscope.
Draw a little square on the floor with chalk and announce to the other passengers that this is your "personal space."
Bring a chair along.
Take a bite of a sandwich and ask another passenger: "Wanna see wha in muh mouf?"
Blow spit bubbles.
Pull your gum out of your mouth in long strings.
Announce in a demonic voice: "I must find a more suitable host body."
Carry a blanket and clutch it protectively.
Make explosion noises when anyone presses a button.
Wear "X-Ray Specs" and leer suggestively at other passengers.
Stare at your thumb and say "I think it's getting larger."
If anyone brushes against you, recoil and holler "Bad touch!"